A cascaded reservoirs hydropower plant comprises multiple reservoirs and power houses at different elevations where the water is continuously passed between them, can be represented by this figure: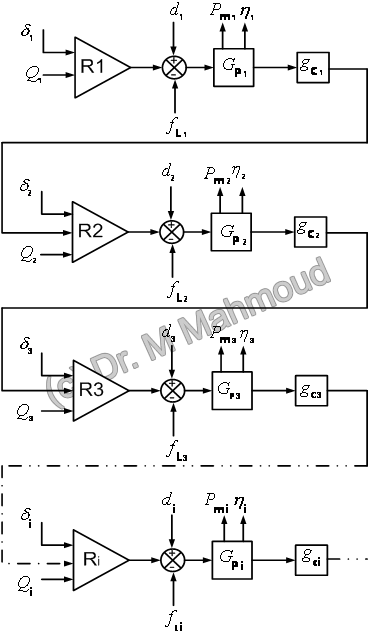 To develop a model for a cascaded reservoirs hydropower plant with the objective of designing its control system, the plant has to be decomposed into dynamical subsystems models. Each dynamical subsystem model has to represent all the nonlinear dynamics that normally destabilize the subsystem and that lead to disturbance and instability of the main system. Each subsystem of the cascaded hydropower plant shown above is decomposed into decoupled dynamical modules as illustrated in the following figure:



A mathematical model for each dynamical module is required. Applying some energy and motion equations, with adding turbine equations, pressure waves, and other disturbances; a nonlinear mathematical model for each dynamical module can be obtained, and hence depicting a global nonlinear mathematical model of the cascaded reservoirs hydropower system with any number of reservoirs. The following plot is the simulation of the cascaded hydropower plant comprised of three reservoirs at 50% turbines' gate positions using the previously developed models.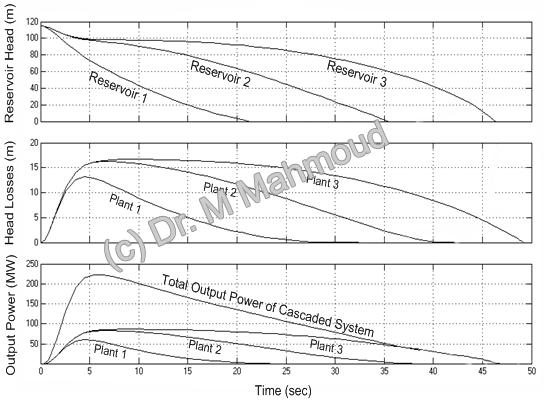 Back to top